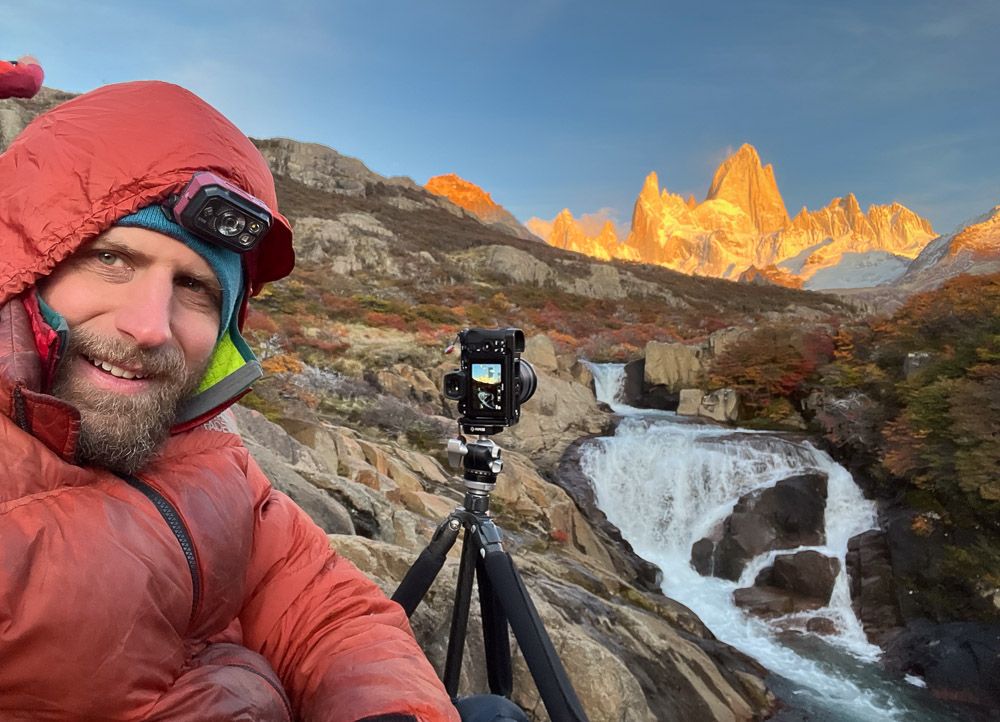 Packing for trip around the world
As photographers we all love to travel and often our cameras are a window into the world and its cultures. Now imagine packing everything you need to travel the world for a year and half nonstop. After years of saving, and very little actual planning that is exactly what my wife and I did this fall. We rented our house and started home schooling our 8- & 11-year-old boys in order to spend more than a year traveling around the world. Aside from making a rough outline of a route that takes us first though South America and then Asia we are keeping our options open and booking nothing in advance.
Often called "backpacking", we are carrying all our gear for the entire trip in backpacks and are mostly riding local buses, motorbikes, boats, and/or any other local cheap transportation (maybe even a camel or elephant). As photographers we all love to have the "right" gear for every occasion, talk about a packing nightmare. How do you narrow down all your gear to go light enough to carry everything on your back including all your personal non-photo gear like clothes, shoes, toiletries…for multiple climates on multiple continents? All in a 60-liter travel pack and small day pack? Don't forget we need to carry schoolwork for our boys as well so they can keep up on their studies.
As part of the idea of traveling light and mobile I had to pair my camera gear down as much as possible. I seriously debated just carrying my trusty Sony RX100 VI point and shoot, which while tiny produces publishable quality images and reasonable sized prints, but then as we planned the South America portion of our trip, we decided to spend nearly two months in the Patagonia region of Chile and Argentina hiking, shooting, and scouting for future workshops. How could I go to such a dream landscape destination with just a point and shoot? Plus, hopefully I'll have a chance to spend a few days photographing Pumas as well. In an effort to reduce the size of my gear, this fall I even tested and wrote an article for Outdoor Photographer about smaller sensor cameras like the OM Digital Solutions OM-1 micro 4/3 camera system. While I absolutely loved the OM-1, and lenses were top notch, the files still were quite a way behind those from my full frame 45mpx Nikon Z9. Knowing I would want to be making large 30x40+ prints from some of my Patagonia work I decided that micro 4/3 was just too much of a compromise in terms of image quality.
One of the things that must be assessed when traveling is what are your goals for the trip. Is it a trip where photography is the main activity? Are you mainly just wanting to document your travels to share with family and friends, or do you plan to do more with the images you create along the way? If the goal is mainly having photos to share and post online perhaps a high-quality point and shoot or even a smart phone might be enough. But in my case as a working professional who is trying to help fund our round the world trip by shooting jobs along the way I ended up opting to go "light" with my full frame gear.
So, what does going light actually look like? After many years of backpacking in the Sierra Nevada, Cascades, and Alaska, I have learned that sometimes less is more when it comes to camera gear. When you are already carrying a heavy pack with as much as 10 days' worth of food, you just can't carry all your lenses and still have fun. In these backcountry situations, I usually just carry a single mid-range zoom, knowing that it will meet most but not all my needs. Sure, there are times when I wish I had something a bit wider or longer, but often I can stitch vertical images to replace my wide angle, and crop to cover some of my missing telephoto needs. It is a compromise for sure, but when you are on the move nearly every day dealing with a heavy pack, changing lenses can be difficult.
All too often we photographers get caught up in the thinking there is only one lens for each situation, and we can't make a good photograph without it. On workshops I often hear the question… "what lens should I use for this next location", as if there is a right and wrong lens. My kind response is always to encourage clients to first take five minutes walking around observing and looking for compositions without their camera. Only then getting out the camera and asking oneself "which lens do I need to photograph the composition I found". As scary as it may sound, I believe there is always a composition no matter what lens you have on your camera. And while having all your lenses in your bag gives you more options it also often makes it harder to settle on and refine a composition. This is one of the reasons most intro photo classes start with students only using a 50mm equivalent prime lens. Students get used to looking for compositions with a set world view and often their compositions are stronger because they are not distracted by other focal lengths.
Once you add a bag full of zoom lenses, it becomes more difficult to find and refine compositions. This is especially true with wide angle lenses which tempt photographers to just go "wider" and include everything rather than getting tight and intimate with their subjects. As the famed D-Day photographer Robert Capa once said, "if your pictures aren't good enough, you aren't close enough". Yes, I love my wide-angle lens, but it must be used cautiously, or compositions become weaker and less compelling.
With all that said, what did I end up bringing on our round the world trip? Knowing we would be spending time in Patagonia early in the trip with distant landscapes and the possibilities of Pumas, I just couldn't leave the telephoto behind. In addition to my trusty Nikon Z mount 24-120mm f4, I also carried the Nikon Z 100-400mm f4.5-5.6 and 1.4x teleconverter (I left the wide angle at home). Sadly, I chose to leave my much-loved Nikon Z9 at home opting for my well used slower and smaller Nikon Z7. My wife is carrying and using our Sony RX100 VI so that also acts as a backup. Knowing Patagonia is famous for wind and wanting to have a solid tripod, I opted to leave my tiny waste high 2lb backpacking tripod at home and brought my mid weight Gitzo GT1542 and Really Right Stuff BH-40 ball head (together weighing close to 4lbs). Again, not the lightest setup, but I figured the extra 2lbs would mean a taller and far more stable platform for long exposures especially with the 100-400mm lens.
In order to be inconspicuous as a photographer, I opted to not bring a traditional camera pack, but rather a lens case for the 100-400mm, and my new favorite camera pouch the super light and nearly waterproof Hyperlite Camera Pod for my Z7 & 24-120mm. My camera gear is carried in a standard off the shelf hiking style daypack, which I can carry on my front when carrying my big travel pack from bus station to hostel. After Patagonia if I can find someone to take it, I plan to lighten my pack by sending home the 100-400mm and possibly switching to my lighter 2lb tripod.
In order to make space for all this gear plus my laptop and a few hard drives, I had to go very light on the rest of my personal gear. One of the best ways to reduce the size of your luggage is to invest in quality synthetic travel clothes that can be washed in the shower/sink and will dry overnight, thus minimizing the number of clothes you need to carry. Knowing we would be in several different climates during our trip, I packed two pairs of synthetic pants and two pairs of shorts (one to wear, one to wash), plus 4 shirts, and a few pairs of underwear and socks. A light fleece jacket, synthetic puffy jacket, rain jacket, gloves, and a warm hat topped it all off.
While not as light as traveling with a point and shoot, for a working photographer who typically brings a camera pack that is the maximum allowed carry-on size on every trip, I am traveling super light and still able to shoot professionally. Yes, there will be times I wish I had something wider, or longer (especially after I send home the 100-400mm), but for most travel situations the 24-120mm will do the job quite well. Sometimes having less gear means you can focus more in the moment with your subject.
If the idea of leaving your heavy camera pack at home and hitting the road for a few weeks, months, or even years gets you excited, hopefully this article can be a bit of a kick in the pants. Over the next few months, I'll be writing several travel related stories based on our life and photography on the road. With long visits to dream locations like Patagonia, Nepal, Mongolia, Southeast Asia and beyond, I hope to bring the readers along as we explore and photograph the world in the coming year.