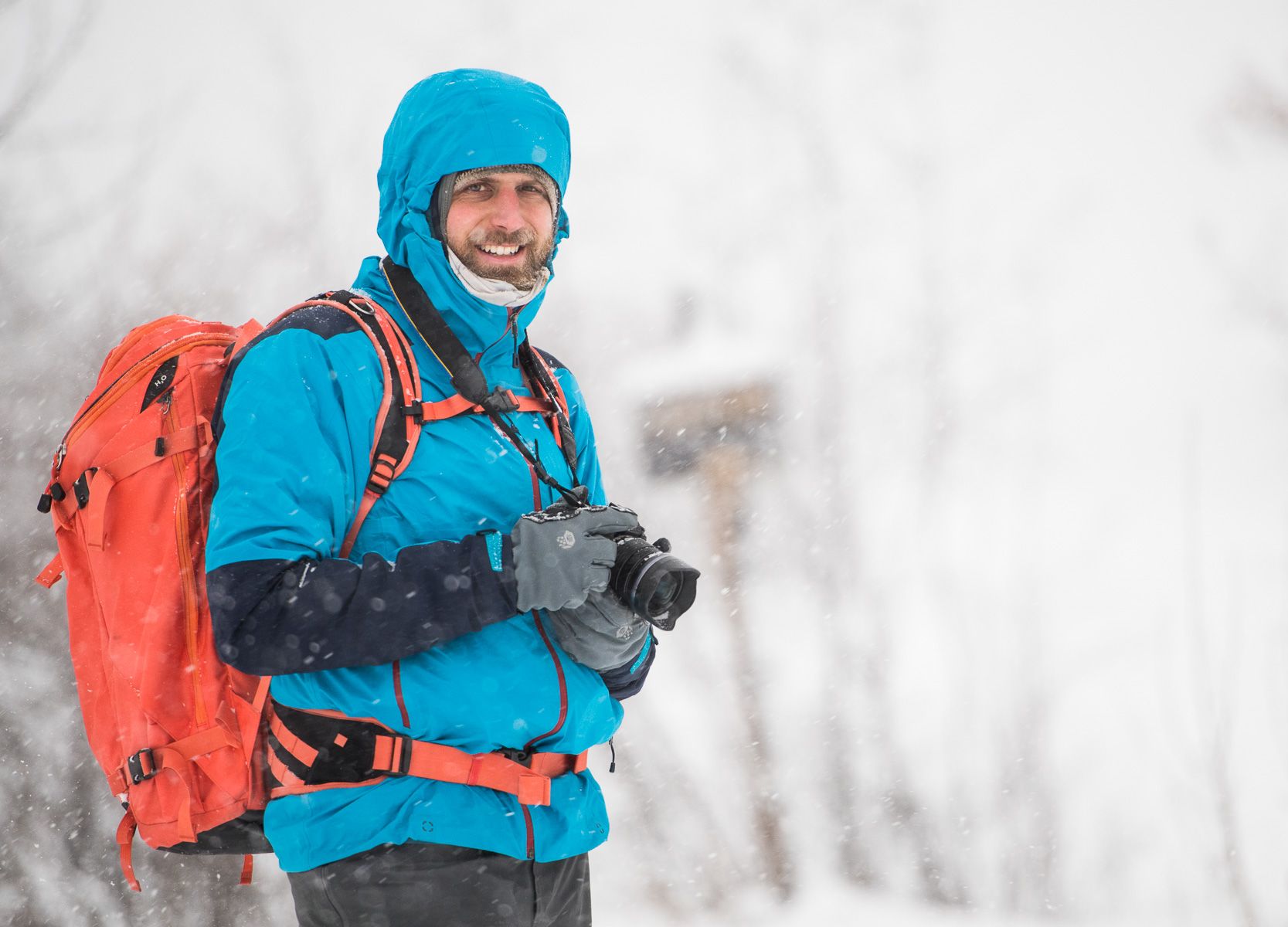 Josh's photographs and writings have been used by many clients throughout the world including National Geographic, Audubon, Sierra Club, Microsoft, Gray Line of Alaska, Holland America, Bing, Backpacker Magazine, Outdoor Photographer Magazine, Shutterbug Magazine, and Natures Best. Josh's images have also been used by the Sierra Nevada Conservancy, the Vancouver International Mountain Film Festival, the Wild and Scenic Film Festival, the North American Nature Photography Association, the American Society of Picture Professionals, and the National Wildlife Federation.
From climbing in the Sierra Nevada Mountains to exploring the rainforests of Costa Rica, Josh has ventured and photographed in some of the planet's most exiting places. Josh's photographic projects have taken him all around the globe in search of unique images. His portfolio ranges from the wildlife of North and Central America to climbing, backpacking, and ski adventures throughout the world.
Josh grew up in Washington State where he attended Pacific Lutheran University. While attending PLU, he began to explore his interest in photography through studio art classes as well as practical field experience. For several years, Josh worked as a photo editor for the university newspaper, simultaneously freelancing for several local newspapers and shooting materials for university promotion. One of the largest assignments that he accepted while at the university was covering the 1999 WTO protests in Seattle. His work from this project appeared in many publications and won Photographer's Forum Magazine's "Best of College Photography Annual 2000".
Since his beginnings as a newspaper photographer, Josh has combined his love of nature and adventure with his passion for photography by teaching photography workshops and guiding adventure trips throughout the world. He works regularly with non-profit environmental organizations as both a visual consultant and photographer in an effort to create public awareness through the visual medium.
Along with shooting for conservation groups and publications Josh teaches photographic workshops throughout the west and often accepts assignments around the world. Josh is based in Nevada City California.